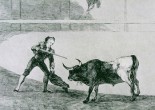 The Pera Museum in Istanbul's Beyoğlu is currently hosting an exhibit of Goya's prints and paintings, Goya: Witness of His Time, which Mel and I got along to see a couple of weeks ago. The first ...
Jun, 27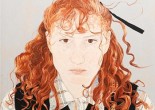 I am sitting in a sunlit artist's studio in the eastern Sydney suburb of Bronte, where woodblock painter Cressida Campbell is putting the finishing touches on a final piece for a coming exhibition. Dressed in ...
Nov, 08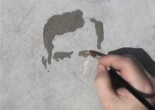 Occasionally, when I am in a self-flagellating mood, I try to come up with a list of ten things that differentiate experimental cinema from so-called video art. When I feel like flagellating others, I ask ...
Jun, 01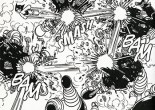 The image, framed and hung to catch the eye as one first enters the gallery, is a suitably characteristic one: dynamic in composition and tone, with an inky fluidity to its line, it seems at ...
Feb, 01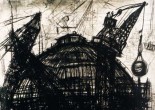 "You'd know the film Metropolis, wouldn't you?" I am sitting in the home of Melbourne printmaker, Marco Luccio, avidly pouring over a large portfolio of his work. He has arranged his images in chronological order ...
Feb, 01